10 Buzzworthy Honey Recipes
10 Buzzworthy Honey Recipes – Sweet and savory recipes featuring nature's best sweetener – honey! 
One thing you might not know about me is that in addition to the recipes you see on this blog, I do quite a bit of freelance recipe development and food photography work. This is where I create recipes and images and submit them directly to clients (food brands, mostly) for their use on websites, advertising, print materials, packaging, etc.
I have a few projects that I'm particularly proud of that I would like to share here, this honey assignment being the first. This is a series of ten sweet and savory recipes I created for a honey company last year. Links to the full recipes are included below each image. I hope you enjoy!
Pomegranate & Honey Tequila Sunrise
Market Cheese Board with Roasted Grapes
Strawberry, Avocado & Fried Goat Cheese Salad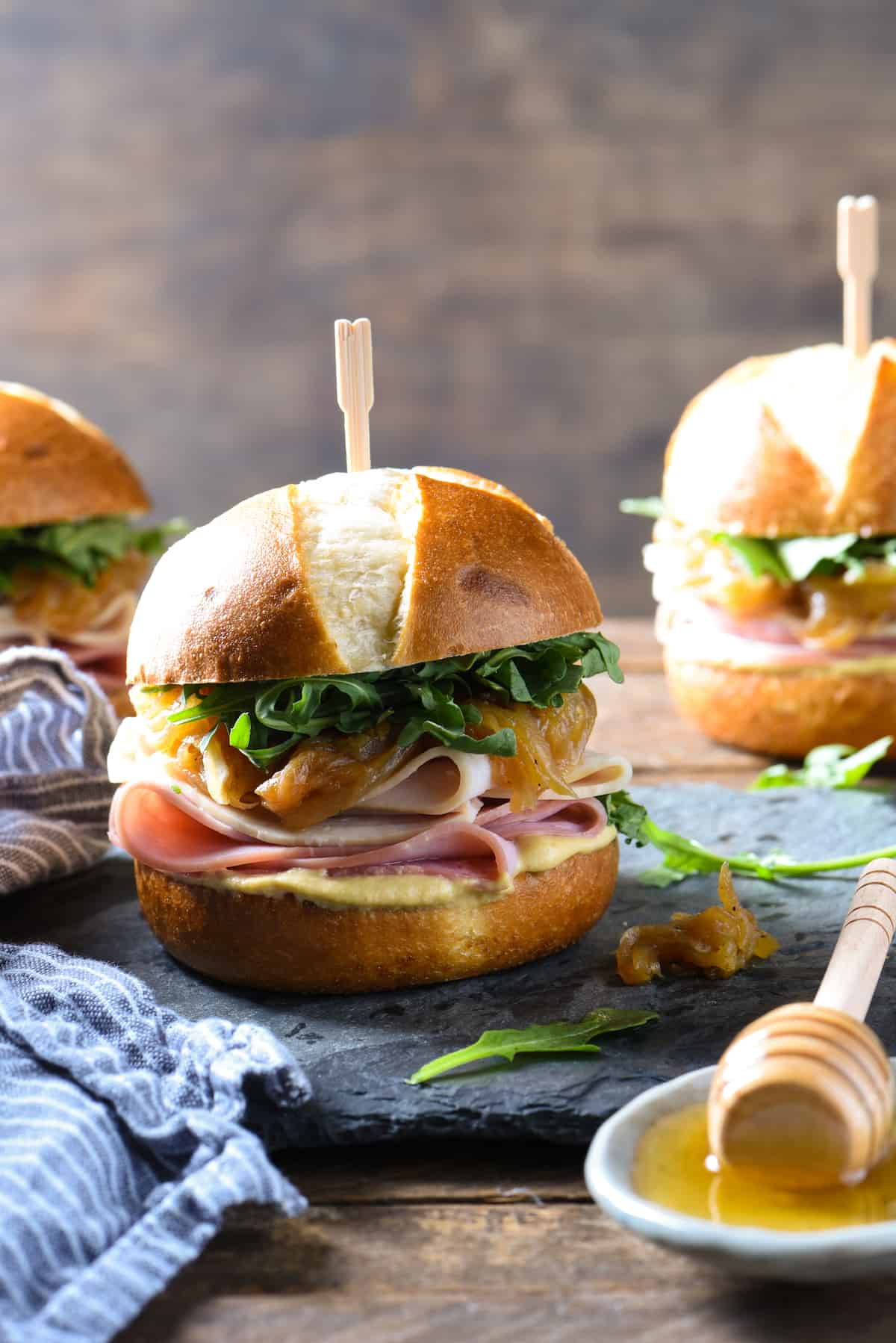 Ham & Turkey Sliders with Honey Caramelized Onions
Honey Balsamic Flank Steak with Honey Pepper Chutney
Roasted Carrots with Orange Honey Butter
Gingered Pear Muffins with Honey Glaze
Grilled Peaches with Ricotta & Raspberries
Honey Cheesecake Ice Cream with Blueberries