Culinary School Lesson: Peel Veggies Without A Mess
In my "What I Learned in Culinary School" series, I'll be sharing tips and tricks that I learned from two years of working with some of the country's best chefs. This will include big things like learning to work efficiently, and small things like how to cook bacon perfectly. All of them will be applicable to your home kitchen, making you a faster, better, and more confident cook.
Some of the most useful kitchen tips I learned in school are by far the simplest ones. Those things that make you slap your forehead and wonder why you've never thought of it yourself before. Something I learned in the first ten minutes of my first-ever culinary class will end up saving me hours of cleanup in my lifetime.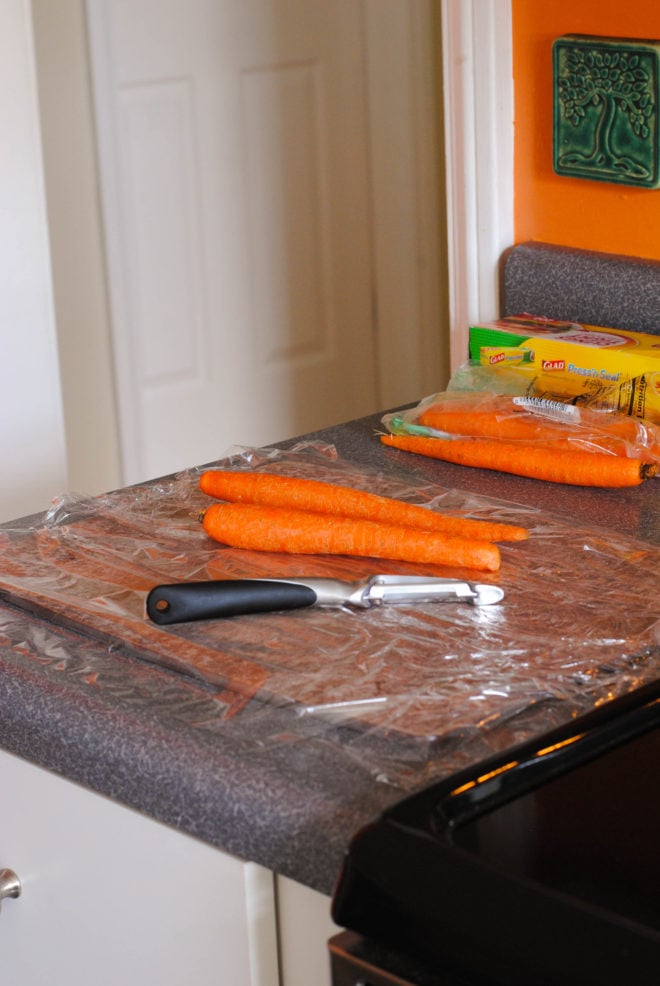 If you're peeling vegetables like carrots or potatoes (or even something like hard-boiled eggs), you have a few options, and none of them are great. Peel the vegetables over your counter or cutting board, and you've soiled that surface with little bits of peelings and dirt particles. Peel the vegetables over an open trash can and (if you're anything like me), you have a 75% chance of dropping the vegetable into the trash when it slips out of your hand. Yuck.
Luckily, if you have a roll of plastic wrap handy, you can change this unfortunate situation. Step 1.) Cover your cutting board or work surface with plastic wrap. Step 2.) Peel your veggies over the plastic wrap. 3.) Roll up the plastic wrap and peelings and chuck it in the trash. Step 4.) Return to your clean work surface and rejoice!
For more tips and tricks from my school days, be sure to check out my

culinary school archive

.