Cherry & Ginger Prosecco Spritz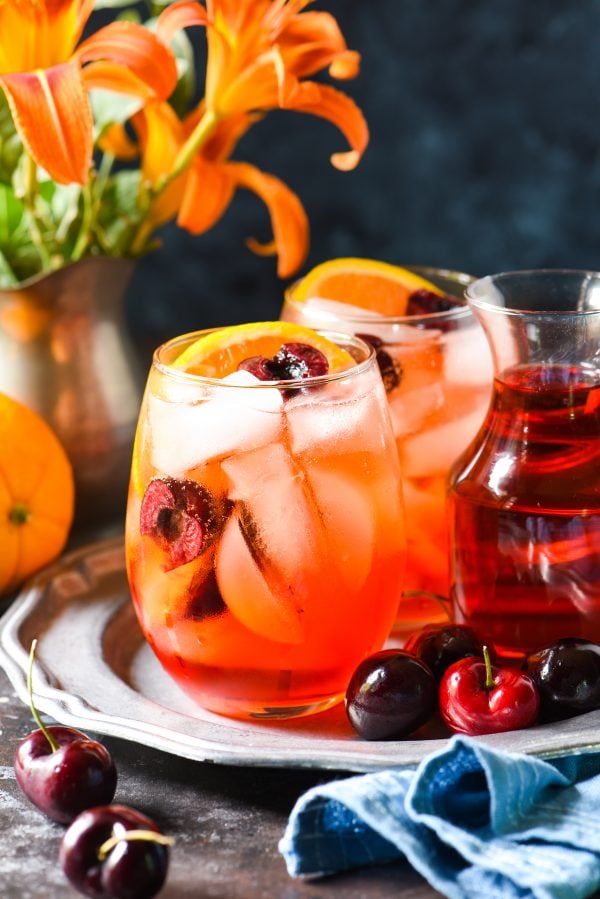 Disclosure: This post was sponsored by Riondo Prosecco through their partnership with POPSUGAR Select. While I was compensated to write a post about Riondo Prosecco, all opinions are my own.
The Venice stop of our European vacation a few years back had some of my favorite AND least favorite memories of the trip. On one hand, we were exhausted from two weeks of travel, and our hotel room wasn't the nicest.
But walking around Venice in the evening and exploring all of the canals and alleys was something I'm glad we didn't skip.
And hanging out at an open-air bar eating aperitivo (happy hour snacks, basically) and drinking prosecco spritzes was the best way to end our holiday.
This summer, I decided to bring the memory of that evening alive on my back patio with this Cherry & Ginger Prosecco Spritz. This is a light and refreshing cocktail that is perfect any day of the week (just like my tequila mojitos).
There's absolutely no reason to wait for a special occasion to break out a bottle of Riondo Prosecco, especially since it has a screw top, so you can make as many or as few cocktails as you need and pop it back into the fridge for later.
Riondo Prosecco was voted the #1 prosecco in Italy by Il Mio Vino in 2010, and it's lovely to enjoy alone as a sparkling wine, or to incorporate into a simple cocktail like I've done here.
To prepare, simply grab some fresh cherries and an orange (perhaps you have a bit of one left over from your last brandy old fashioned). Lightly muddle the cherries to release their juice and flavor, and squeeze an orange slice into each glass.
Stir in a bit of bitter orange Italian aperitif and ginger beer, then top the glass with prosecco. Cheers!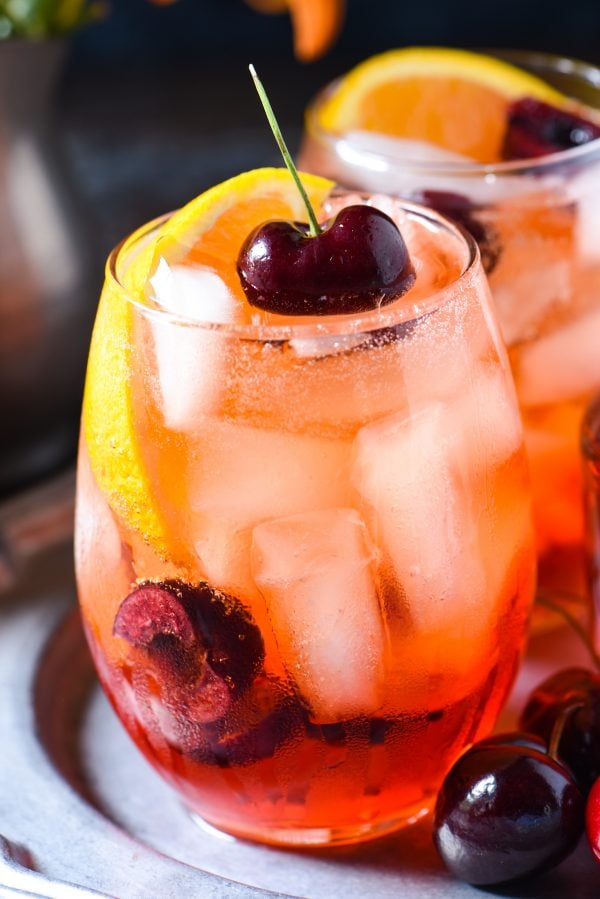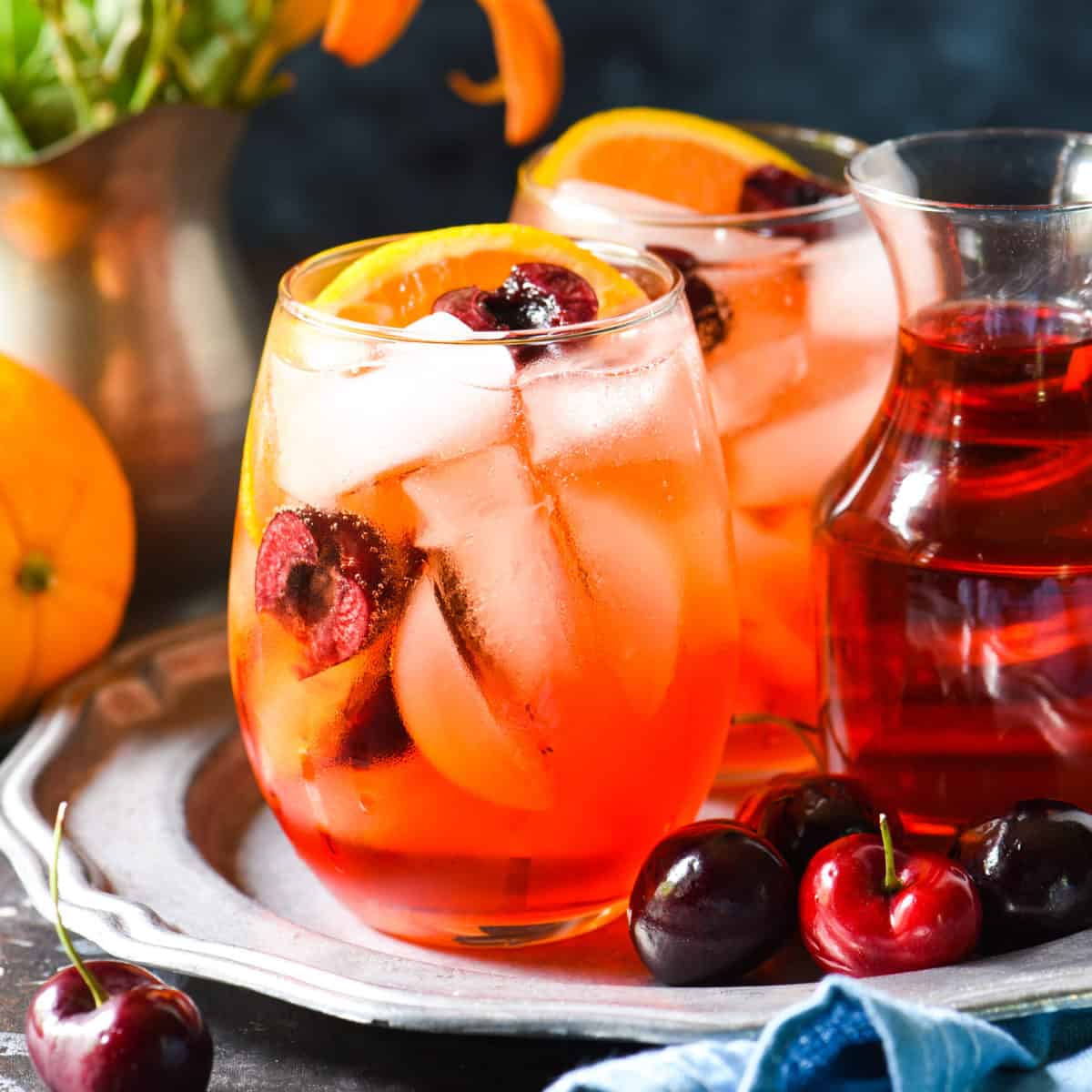 Cherry & Ginger Prosecco Spritz
Ingredients
3 fresh cherries, halved and pitted
Ice
1 orange slice
2 ounces ginger beer
1 ounce Aperol
Riondo Prosecco
Instructions
Place cherries in stemless wine glass or rocks glass and lightly muddle. Fill glass with ice and squeeze orange slice over ice. Add ginger beer and Aperol; stir until well combined. Top with prosecco and serve immediately.