Savory Palmiers
This blog series is called "If I Liked It, Then I Should Have Put A [3] Ring [Binder] On It." I know, naming blog posts after a 5-year-old Beyonce song makes me a huge loser, but until somebody tells me to cut it out, I'm just going to go with it. The title just means that I try out a lot of recipes from magazines and websites – only the ones I really, really like go into a 3-ring binder to keep for the future and make again.
Recipe: Ina Garten / The Barefoot Contessa's Savory Palmiers (click to be taken to the full recipe)
Background: This is total "Lori Food." Pretty much everything in these savory palmiers is a favorite food of mine – goat cheese, sundried tomatoes, pine nuts, basil pesto. Oh, hell yeah. The first time I made these, I took them to a girls night out at a place called "Painting with a Twist." You bring your own drinks and snacks, and then an instructor walks you through how to replicate a painting. All was well and good up until the last 15 minutes when we added the enamored couple going for a moonlight stroll to the painting. The woman on my painting ended up looking like Gwyneth Paltrow. But not normal Gwyneth. Gwyneth dressed in a fat suit in Shallow Hal.
What I Like: Again, it's Lori Food – I love the flavors. But more than anything, it's something that's super simple but looks really fancy. It's perfect for girls nights out, baby showers, bridal showers, brunches or cocktail parties.
What I Change: No need for any changes – I've prepared them exactly as the recipe dictates and they've turned out perfectly. You can also use this same method and change up the filling any way that you would like. Here's some variations I think would be good:
Olive Tapanade & Chopped Artichokes
Bacon & Apple Butter
Smoked Salmon, Chive Cream Cheese & Capers
Prosciutto & Fig Preserves
Pizza Rolls – Pepperoni & Marinara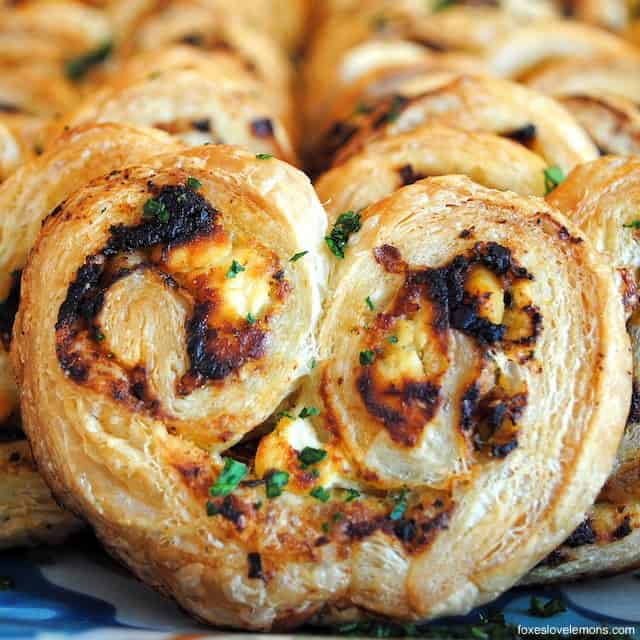 All entries in the "If I Liked It, Then I Should Have Put A [3] Ring [Binder] On It" Series: