Vanilla Lemonade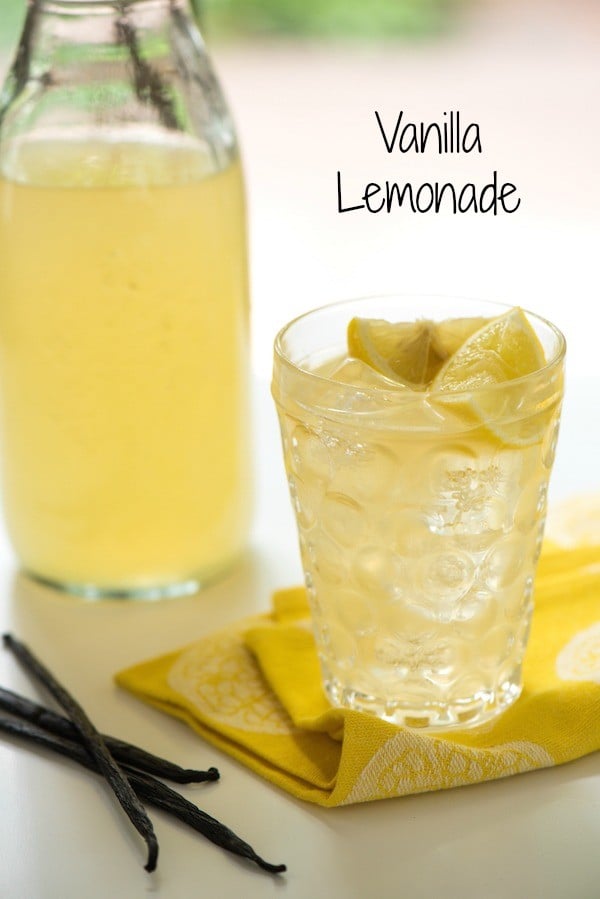 Welcome to Foxes Love Lemonade! I'm (obviously) obsessed with the bright, tart taste of lemons, and I love freshly squeezed lemonade as well! Classic lemonade is just dandy, but in this summertime series, I'll be coming up with new spins on my favorite cool-down drink.
I was having a bit of a creativity lull when trying to think up my next new lemonade recipe, so I started poking around my kitchen cabinets. I didn't have to look very long before my eyes settled on a bottle of Nielsen-Massey vanilla extract.
I've long loved Nielsen-Massey products because I know they are the highest quality extracts available. I even give them as holiday and birthday gifts to the bakers in my life.
While we all reach for vanilla extract when making something like a frozen yogurt pie or lemon creme brulee, I wanted to give this little bottle of extract some love in a beverage recipe, so I thought "why not vanilla lemonade?"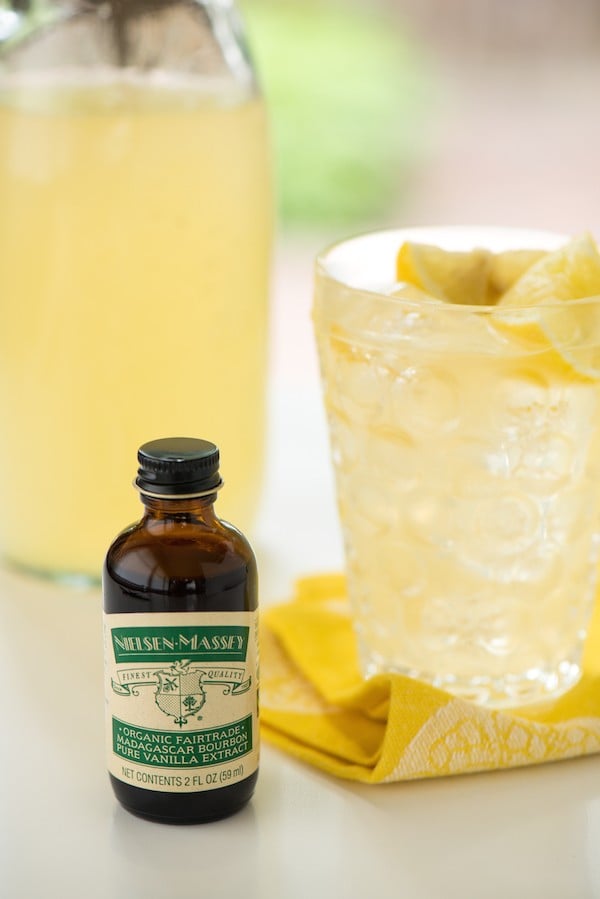 I'm so glad I decided to go this direction, as this might be my favorite lemonade yet (I know, I say that every time. But for real. But also, I still love mango lemonade, so don't trust me).
For this recipe, I started with a classic homemade lemonade using simple syrup (just a boiled mixture of sugar and water) and freshly squeezed lemon juice (it takes awhile to squeeze all those lemons, but it is SO worth it).
You can also make my agave lemonade and spike it with vanilla, for a drink free of white sugar.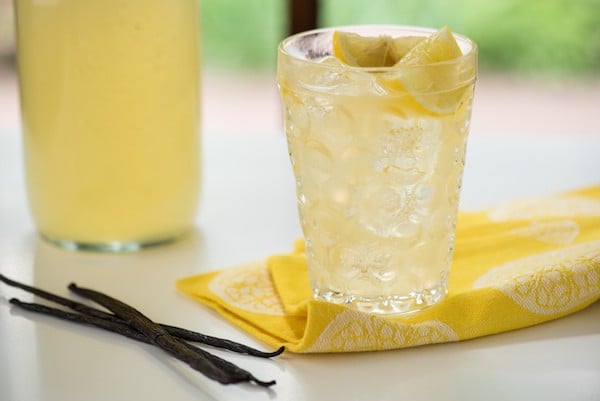 I "spiked" my lemonade with a teaspoon of Nielsen-Massey Organic Fairtrade Madagascar Bourbon Pure Vanilla Extract.
This extract offers the same amazing flavor as Nielsen-Massey's traditional vanilla extract, but is made with only certified organic and Fairtrade ingredients. The sweet, mellow flavor makes it ideal for cooking, and baking treats like my orange bundt cake.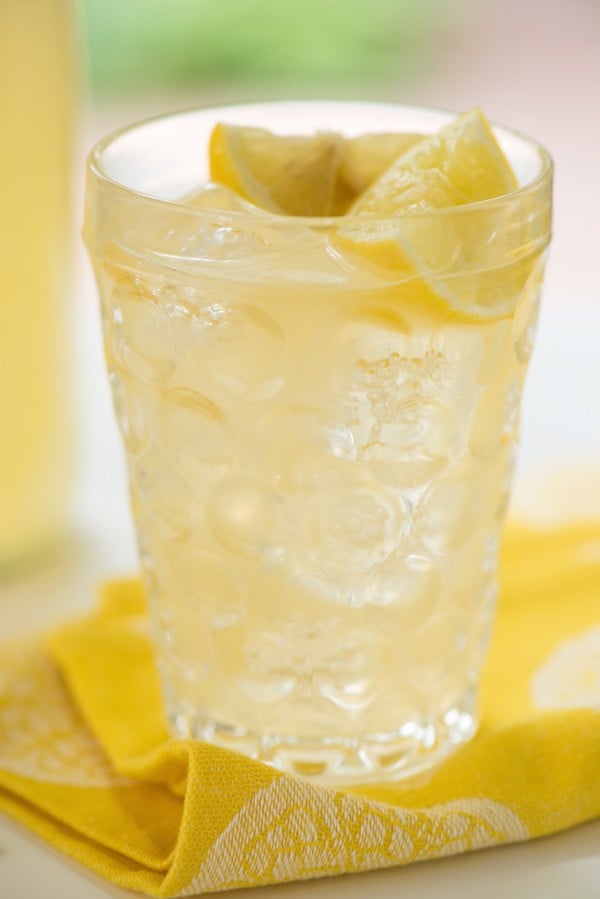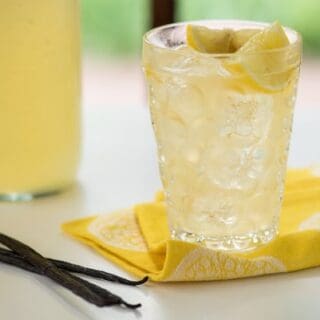 Vanilla Lemonade
Ingredients
4 cups water, divided
1 cup granulated sugar
1 cup fresh lemon juice
1 teaspoon Nielsen-Massey Organic Fairtrade Madagascar Bourbon Pure Vanilla Extract
Instructions
In small saucepot, stir together 1 cup water and sugar. Cook over medium heat 4 to 6 minutes or until sugar is dissolved. Remove from heat; let stand 10 minutes. Transfer to jar or container and refrigerate until completely cool, or up to 5 days.
In pitcher, stir together lemon juice, vanilla extract, cooled sugar syrup and remaining 3 cups water. Serve over ice.
Disclosure: This was a sponsored post written by me on behalf of the Nielsen-Massey. Sponsored posts help me pay for the costs associated with this blog (groceries…lots of groceries), and help support me as I pursue a career in recipe development and food photography. All opinions are 100% my own.