Eight Homemade Fresh & Healthy Salad Dressings
If you're looking to take your culinary skills to the next level, stop buying salad dressings and start making them! These Eight Homemade Fresh & Healthy Salad Dressings will give your meals a special chef-inspired touch.
One of my goals for this blog has been to make it a resource for you. A place you can turn to when you need a basic salmon recipe, a crockpot soup, or a killer margarita. Where you know you'll be able to get a easy gravy recipe that will work every time.
One way that I know that I'm slowly moving toward that goal is that I find myself using my OWN blog as a resource.
You will turn to these healthy salad dressings time and time again.
Almost every single night when I'm in the kitchen, I realize I need some type of dressing. Whether it's for a salad or grilled vegetables, pretty much any meal could benefit from a homemade salad dressing.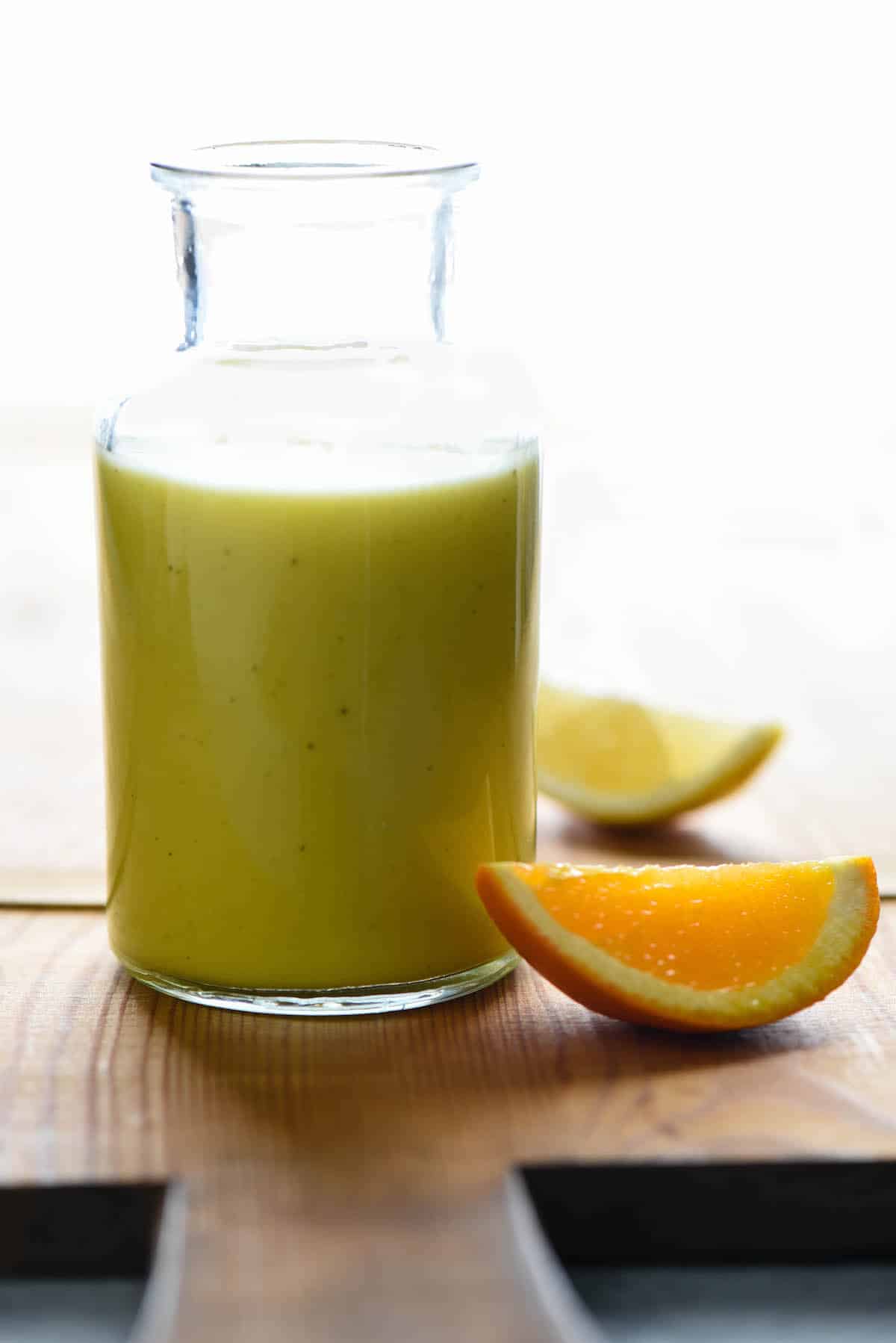 My best tip for making healthy salad dressing recipes:
Use the best ingredients you can afford. Period. Homemade salad dressings generally only contain a handful of ingredients, so it's important that each ingredient be the best it can be. Now is not the time for cheap olive oil.
Use the good olive oil. Don't use the old lemon in the back of the fridge; buy a fresh one. If you're using dried herbs or spices, make sure they're no more than one year old. After that, they begin to lose flavor.
One more time: Use the best ingredients you can. That one tip alone with help you make the best homemade salad dressing.
How long does homemade healthy salad dressing last?
Keep your healthy homemade salad dressing in a mason jar or other airtight container in your fridge for up to one week (if it lasts that long!).
The only dressing on this list that I DON'T recommend saving for very long is the Avocado Basil Dressing. That one is best eaten right away after it's made, just because you know, avocados turn brown and get weird.
Some soups, sandwiches and flatbread to go with your salad: