Rosemary Gin Cocktail
This Rosemary Gin Cocktail is a light and refreshing take on a classic gin and tonic. Perfect for cold winter nights, or summer afternoons when you have lots of rosemary in your garden!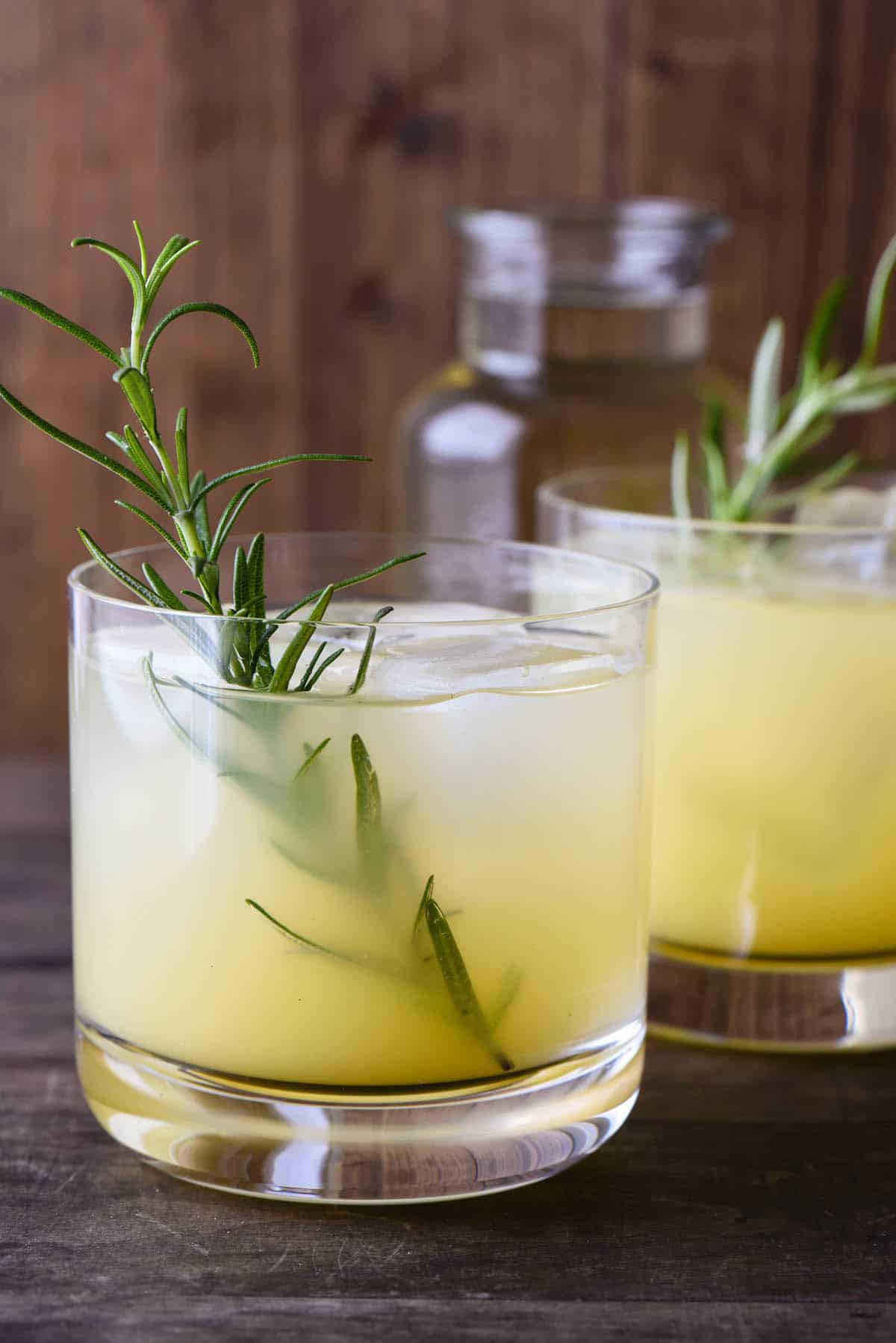 As promised yesterday when I shared my rosemary simple syrup recipe, I'm back with a cocktail recipe that uses it!
I didn't always love gin (sometimes I just wanted a brandy old fashioned or strawberry moscow mule instead). I didn't understand gin, and definitely thought it had that "pine tree" flavor that most gin haters complain about.
But I've slowly begun to appreciate it in the past few years. So much so that I now usually have three different bottles of gin in my bar cabinet at any given time (currently: Bombay Sapphire, The Botanist, and Gray Whale).
While I usually make a classic gin and tonic or a white negroni, this Rosemary Gin Cocktail is for when I want to feel like a fancy bartender. I mean, anytime you're using a homemade simple syrup, you're fancy.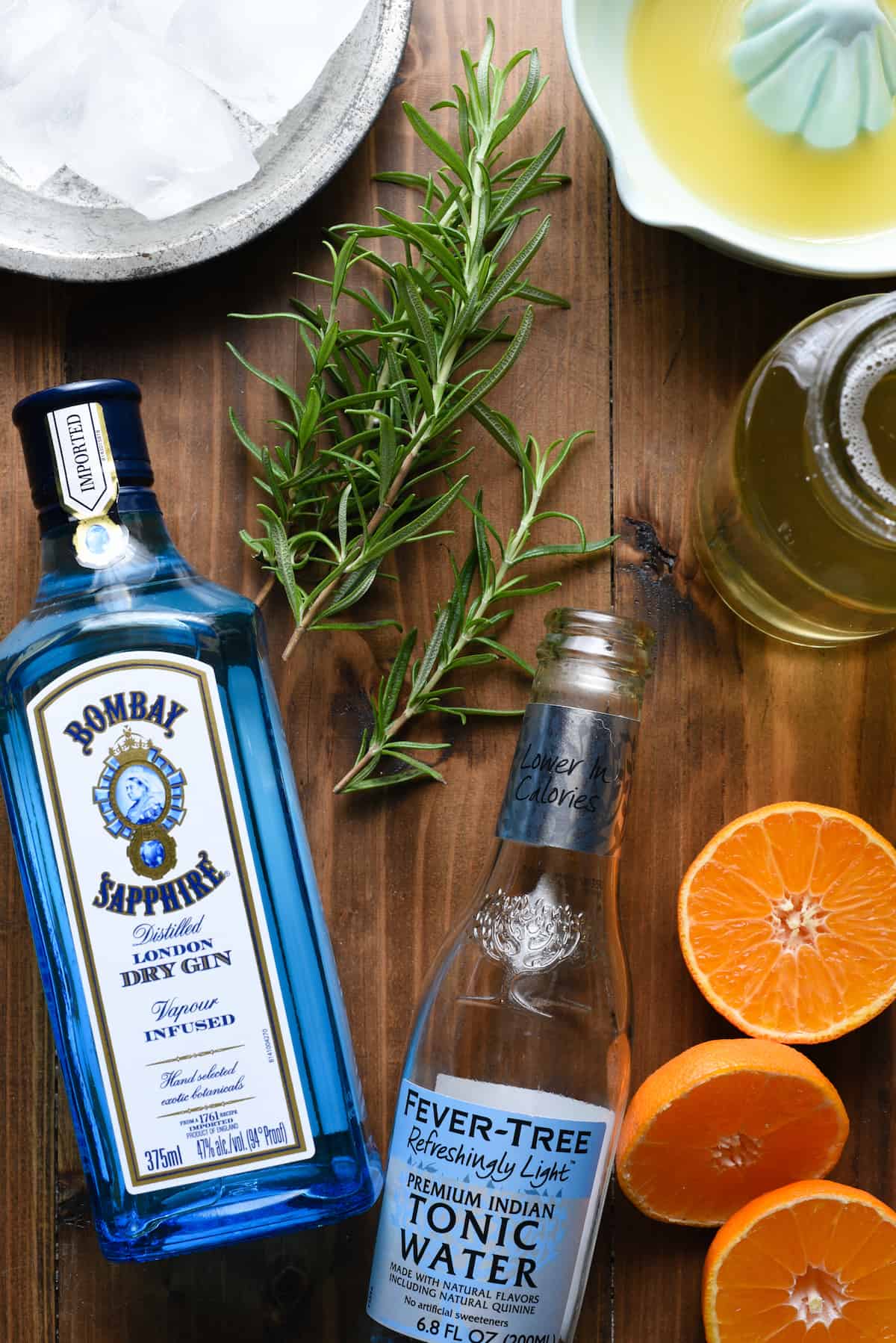 This rosemary gin cocktail starts with homemade Rosemary Simple Syrup.
Please click over to my post for rosemary simple syrup and make that recipe first. Or, if you can find store bought rosemary simple syrup near you, go ahead and buy it!
But if you're making it homemade, it will take you just 15 minutes to make, and 10 of those minutes are allowing the syrup to stand at room temperature. So yeah, it's pretty easy.
The simple syrup will keep fresh in your fridge for at least 5 days, so you can enjoy a few rounds of rosemary gin cocktails throughout the week (or even stir the syrup into honey lemonade for an alcohol free refresher).
The ingredients for this gin and rosemary cocktail are simple:
gin
orange juice
rosemary simple syrup
tonic water
ice
rosemary sprigs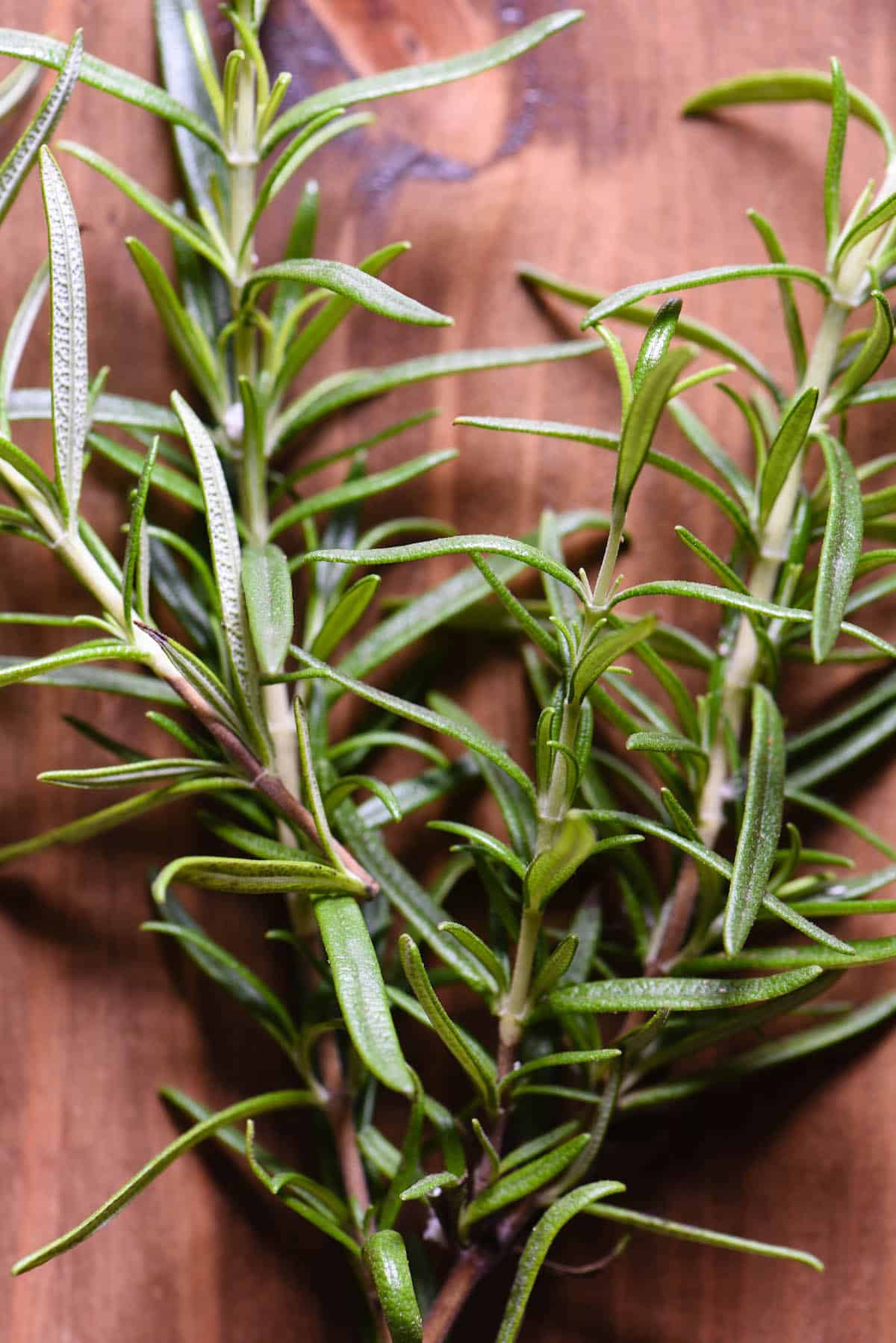 Which gin goes with rosemary?
London Dry gin pairs with rosemary very, very well. <— short answer.
Long Answer: Bon Appetit does a great job outlining The 4 Types of Gin and What They Even Are, which will help you choose the perfect gin for each type of cocktail you'd like to make.
London Dry gin is what most people think of when they think of a gin and tonic. The most famous brands are Bombay Sapphire, Beefeater and Tanqueray.
Juniper and citrus are generally the dominant flavors in London Dry gin. I've found that these flavors pair very well with rosemary, making London Dry gin my favorite gin for rosemary gin cocktails.
If you don't prefer London Dry, my second choice for this cocktail would be Plymouth gin. Plymouth is both a type of gin and a brand name, and it's one I quite often have on hand.
Plymouth gin is drier than London Dry (weird, right?) and it's quite citrus forward. It will pair splendidly with the fresh orange juice in this cocktail. Zest your oranges first and make a orange bundt cake to go with your cocktail!
More ideas for rosemary infused simple syrup cocktails:
Tasty snacks to serve with a rosemary gin and tonic:
You can never go wrong with melted cheese and bread, so my savory baked brie is always a crowd pleaser. The cheese is topped with basil pesto and roasted garlic, and it's the stuff dreams are made of.
My Greek chicken meatballs can be served as either an appetizer or a party snack, and they're great with rosemary cocktails and even basil cocktails. Don't forget to make the yogurt dipping sauce – it's my favorite part!
My prosciutto sandwich recipe has an herby mayo that echos the rosemary flavor in this drink.
If you're in the mood for seafood, check out my crabby snacks recipe! Originally inspired by a movie, these crab and avocado crostini are just plain tasty.
Psst – If you're looking for even more gin cocktails, be sure to check out my White Claw cocktail and Cranberry Vanilla Gin Spritzer!
More Foxes Love Lemons Favorites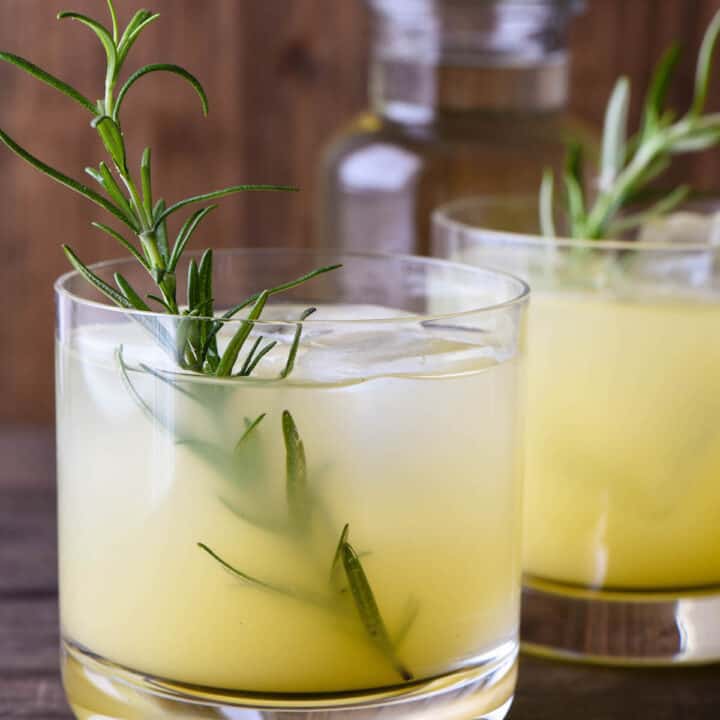 Rosemary Gin Cocktail
This Rosemary Gin Cocktail is a light and refreshing take on a classic gin and tonic. Perfect for cold winter nights, or summer afternoons when you have lots of rosemary in your garden!
Ingredients
Ice
2 ounces fresh orange juice
2 ounces tonic water
1 ounce London Dry gin
1/2 ounce Rosemary Simple Syrup
Rosemary sprig, for garnish
Instructions
Fill double old fashioned glass with ice. Add juice, tonic, gin and simple syrup and stir until well combined. Serve garnished with rosemary sprig.
Recommended Products
Foxes Love Lemons, LLC is a participant in the Amazon Services LLC Associates Program, an affiliate advertising program designed to provide a means for sites to earn advertising fees by advertising and links to Amazon.com. There is no additional cost to you.
Nutrition Information:
Yield:

1
Serving Size:

1
Amount Per Serving:
Calories:

117
Total Fat:

0g
Saturated Fat:

0g
Trans Fat:

0g
Unsaturated Fat:

0g
Cholesterol:

0mg
Sodium:

9mg
Carbohydrates:

13g
Fiber:

1g
Sugar:

11g
Protein:

0g