Skillet Pork Chops with Apple Gnocchi Sauté
Bring dinner to the table in a single pan with this Skillet Pork Chops with Apple Gnocchi Sauté recipe. Glaze everything with a hard cider sauce (or sub traditional apple cider) for a restaurant-quality meal that YOU can make at home on a weeknight.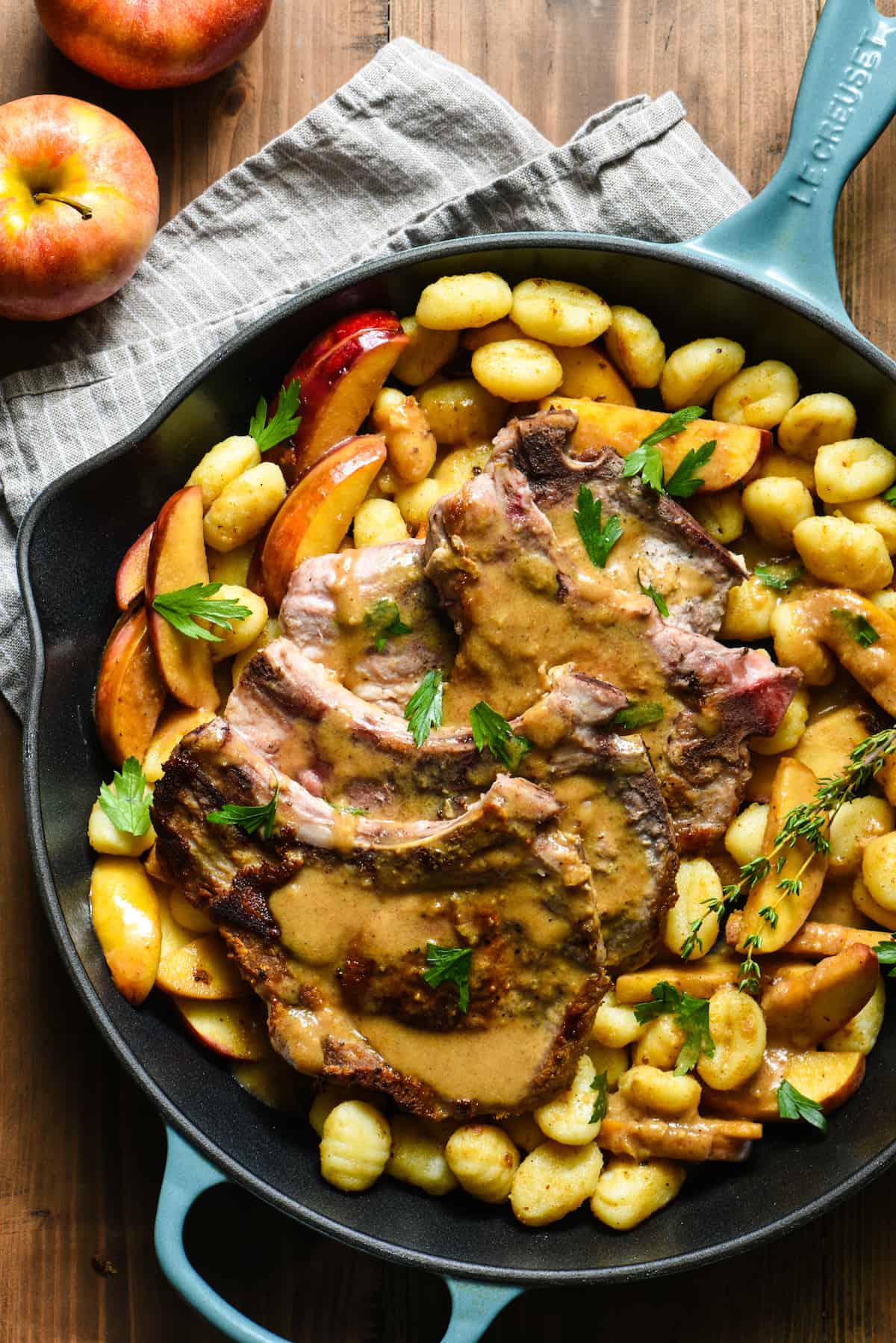 It's finally starting to feel like fall here in Michigan, and I'm ready for some comfort food. This time of year, my favorite meals are the kind where everything can be roasted on one sheet pan, or where (almost) everything can be made in a single skillet.
This Skillet Pork Chops with Apple Gnocchi Sauté & Hard Cider Sauce recipe is the (almost) single skillet kind. While I tried to skip the pre-cooking the gnocchi part so I could truly make it a one-skillet meal, that ended up not working out. The gnocchi were too dense and chewy that way, so for this meal to turn out amazing, you do have to cook those in a separate pot of boiling water.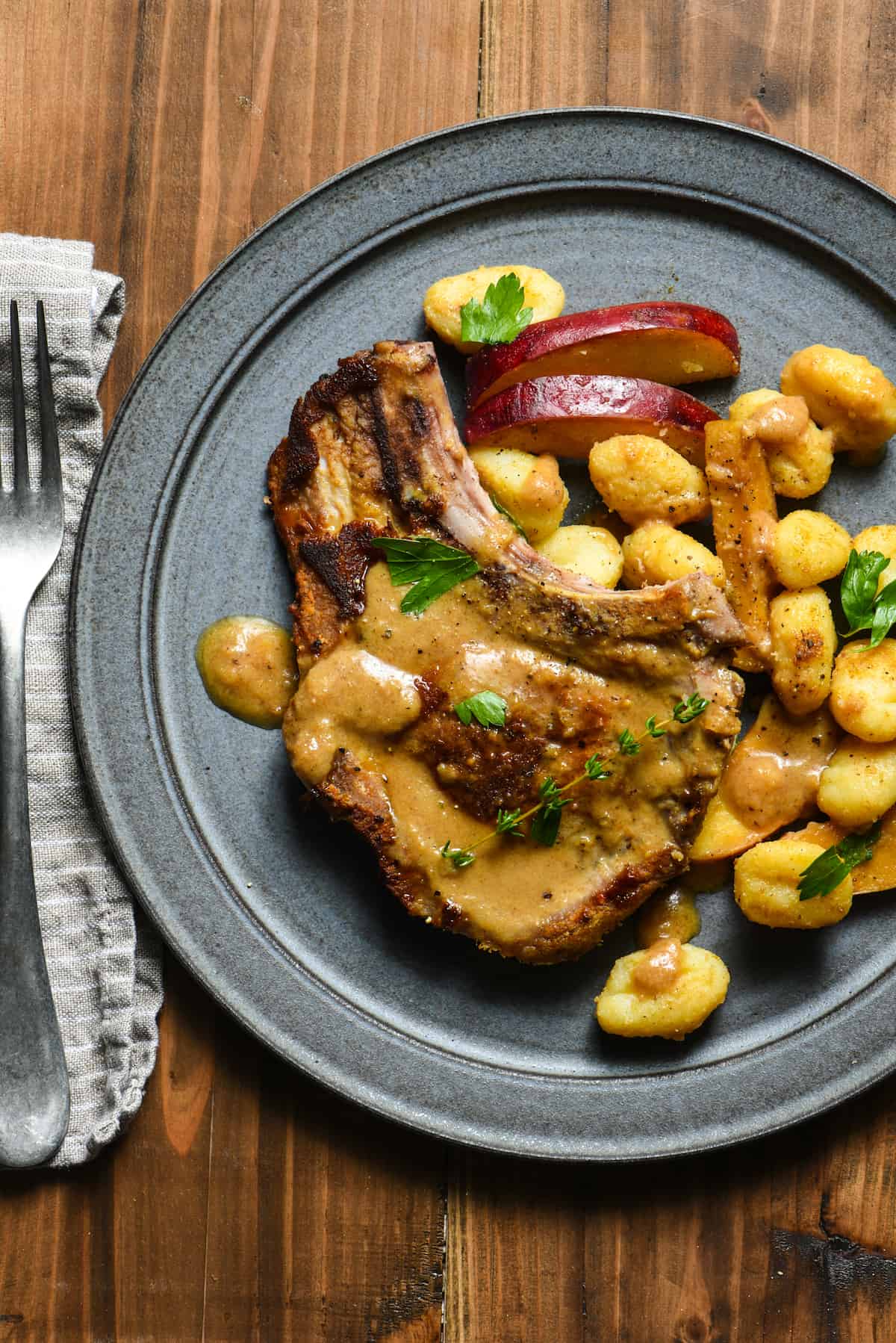 While the gnocchi are cooking, you'll be using a big skillet to cook everything else in batches. First the pork chops, then the Michigan Gala apples, then toasting the gnocchi in some butter (oh yeah), then making an easy pan sauce with hard apple cider. In the end, you add everything back to the skillet, and have a complete dinner to bring to the table!
Head on over to the Michigan Apples blog to get the recipe for this Skillet Pork Chops with Apple Gnocchi Sauté!
To find out more about Michigan Apples, be sure to connect with them on Facebook, Twitter, Pinterest and Instagram.
Disclosure: This was a paid guest post written by me on behalf of the Michigan Apple Committee. Posts like this help me pay for the costs associated with this blog (groceries…lots of groceries), and help support me as I pursue a career in recipe development and food photography. All opinions are 100% my own.