Enjoy a European-style breakfast for a change with this Breakfast Cheese Board. A perfect combination of sweet and savory, there's something for everybody, including easy homemade apple butter. 
I love how easy it is to find international restaurants in most major cities in the United States now. With just a phone call or a Google search, you can find authentic Greek, Italian, Lebanese, Indian and Thai food, and so much more.
However, the one thing I don't find here very often is a European-style breakfast. The first meal of the day is actually one of my favorite things about vacationing in Europe. While hotels there typically do also offer the American-style pancake, egg, sausage and hash brown-type breakfasts, they mainly focus on simple small items such as cheeses, charcuterie, fruit, honey, savory pastries and sometimes even salad.
I'm not a fan of sweet breakfast, so this arrangement is really ideal for me. A bit of cheese and charcuterie with a cup of espresso, and I'm ready for a long day of sightseeing.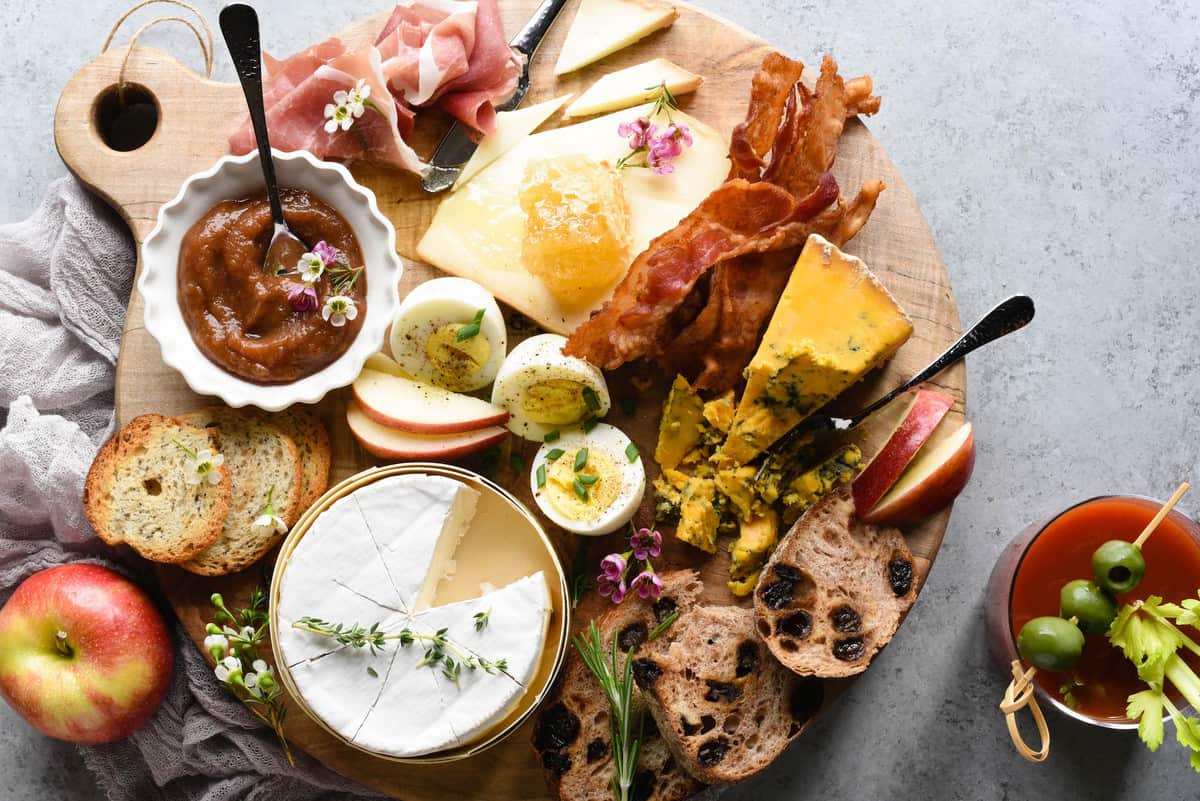 I'm spreading the good word of breakfast cheese stateside with this Breakfast Cheese Board. Here, I combined the European traditions of cheese and honey with American classics like bacon, eggs and bloody marys.
I think there's something on this board to please everyone, and fans of both sweet breakfast and savory breakfast will love the easy homemade apple butter. Made by simply cooking fresh Michigan apples with spices and lemon juice and then pureeing, it's a versatile spread that pairs with almost everything else on the platter. Bread with apple butter and cheese? Yes! Bacon dipped in apple butter? Trust me, just try it.
To get the recipe for this Easy Apple Butter and everything you need to make your own Breakfast Cheese Board, please head over to the Michigan Apples Blog.
To find out more about Michigan Apples, be sure to connect with them on Facebook, Twitter, Pinterest and Instagram.
More Great Cheese Boards:
Disclosure: This was a paid guest post written by me on behalf of the Michigan Apple Committee. Posts like this help me pay for the costs associated with this blog (groceries…lots of groceries), and help support me as I pursue a career in recipe development and food photography. All opinions are 100% my own.